I participated with the NUS Greyhats in this year's HITBGSEC CTF 2017. It was organised by the HITB Netherlands CTF team and the XCTF League crew. It ran extremely smoothly and the challenges were varied and difficult.
The NUS Greyhats came in 5th against 185 competing teams all around the World.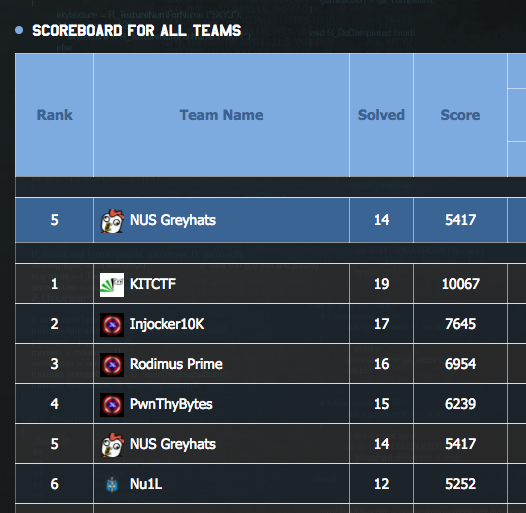 We had a great time playing this CTF and we will be putting up writeups to the challenges in the days to come.
Here are the writeups we have published so far: